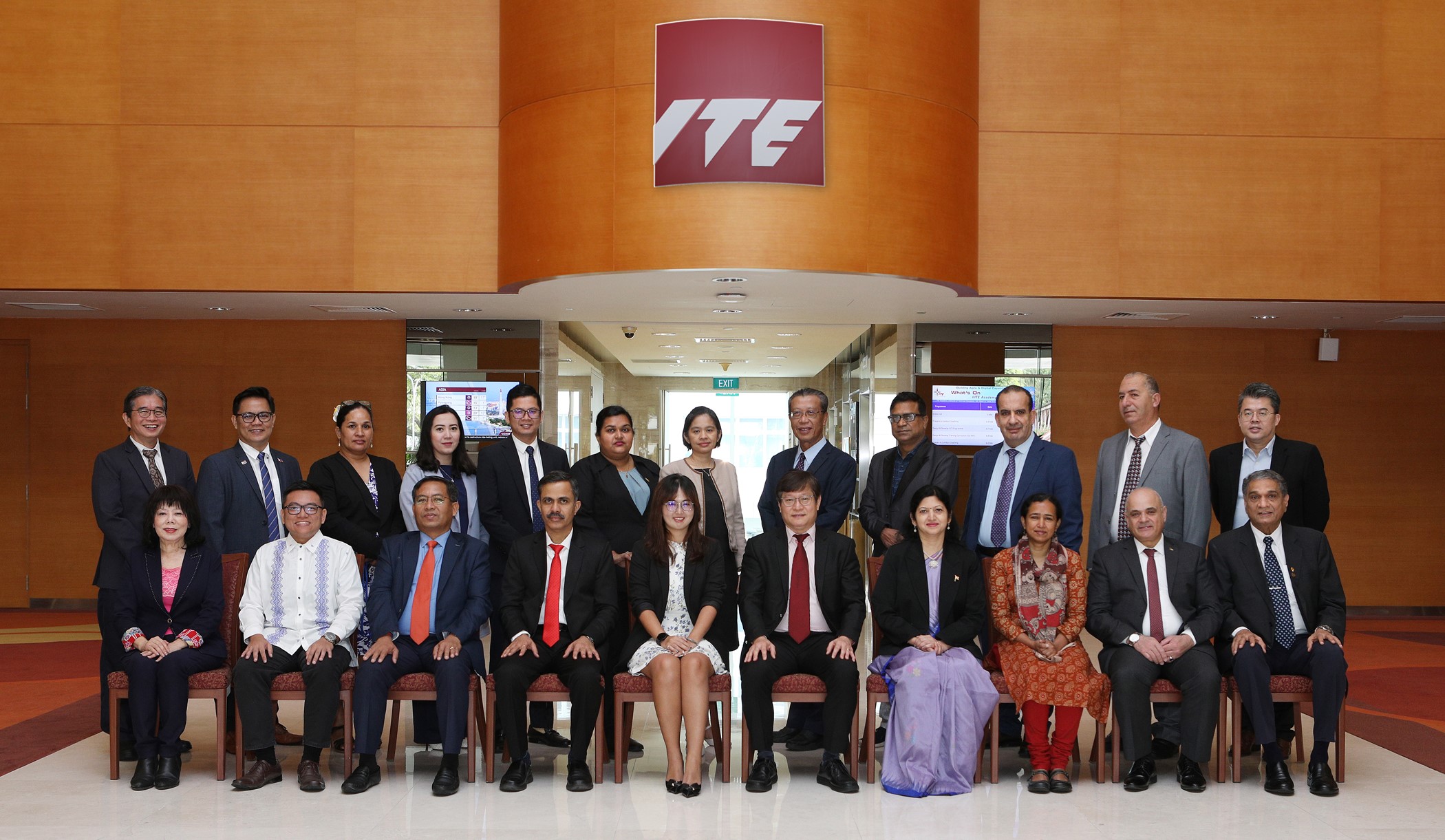 Rethinking TVET Excellence for Transformation and Sustainable Impact Leadership Training Programme for Multi-Country Leaders
ITEES conducted a 3-day Leadership Training Programme from 7 to 9 Mar 2023 for a total of 15 participants from 9 different countries/economies, namely, Cambodia, India, Philippines, Malaysia, Jordan, Guyana, Palestinian Authority, Nauru and Indonesia.
The objective of the programme was to address the need to rethink and reframe TVET excellence as a journey of continual improvements where quality is being measured and assessed holistically across the entire TVET ecosystem so as to bring out sustainable impact and outcomes. The programme shares Singapore's experience on TVET Excellence for transformation and sustainable impact towards world class performance.
Through this programme, participants achieved the following outcome:
Greater awareness on the importance of TVET Excellence for sustainable impact and outcomes;
Better appreciation of the needs for a robust quality assurance framework to serve as strategic tool for TVET health check;
Increased commitment to embark on a journey of continual improvement for TVET and
Understanding of the key components that make up the entire TVET ecosystem and how they are integrated to produce a highly effective TVET system with consistent results.